Episode 17: Trusting Yourself Again After Discovery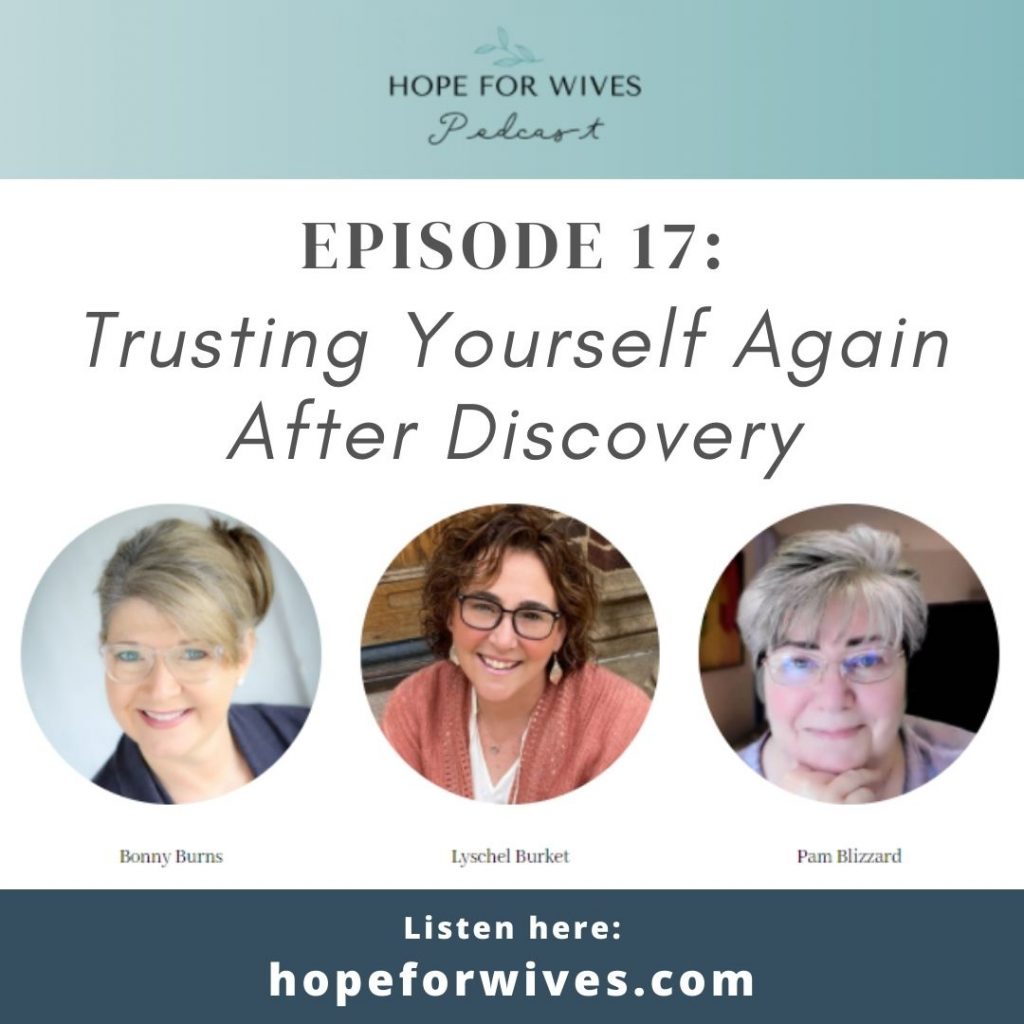 Welcome to Hope for Wives
With your co-hostesses:
Pam Blizzard from RecoveredPeace.com
Lyschel Burket from HopeRedefined.org
Bonny Burns from StrongWives.com
Listen now:
Today, we are beginning a series of discussions about Trust.
Trust is defined as an assured reliance, or firm belief in the reliability, truth, ability, or strength of someone or something.  After discovery, typically, a betrayed partner feels a loss of trust in any or all of the following areas: With yourself, your spouse, with others around us, and God.
Our first discussion will revolve around, "How do I trust myself, again?" I trust him and I was completely wrong. I gaslit myself by tamping down my intuition. So, how can I ever trust my own perceptions, again?"
We Will be Discussing:
Personal experiences we had with losing trust in ourselves.
How do you know when you've lost trust with yourself? Or, how do we see lack of self-trust in our clients?
How do you know when you are starting to trust yourself?
How can we offer hope to our listeners that it is possible to build or rebuild trust in themselves after betrayal.
Resources mentioned in this show:
Scripture references:
Read the transcript
Thank you for sitting in with us today. Our deepest desire is that you will find encouragement, insight, and maybe even a laugh or two in the many episodes to come. We will talk with you again in two weeks.
If you have been helped by this podcast, please consider sending a few dollars toward production costs.
Lyschel, Pam and Bonny thank you for listening, sharing and generously supporting our mission!