We're three Christian wives who want to encourage other Christian women to have hope after betrayal - whether it's from their husband's pornography use, infidelity, secrets, or other broken trust.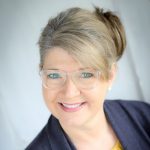 Bonny Burns partner journey began decades ago, but true healing began more recently. She is an ACC (candidate), APSATS-c (candidate), ADOH, ERCEM trained, with a BS in Christian counseling psychology from Liberty University.
Bonny began writing and researching healthy, godly sexual intimacy since 2012 on her blog, OysterBed7. With this understanding, she helps wives discover confidence that sex addiction is not about sex or any lack in them. With this confidence, wives can move forward in strength, setting firm boundaries and understanding that worth comes from their status as God's daughter, not any earthly role.
Bonny walks with women individually and in small groups as they heal from betrayal trauma to rise above the plague of sexually problematic behavior. She and her husband, Dave, have been married over 30 years, live in east TN. Their tears have dried and laughter has returned.
Lyschel Burket @lyschelburket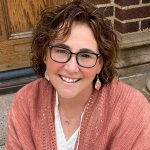 Lyschel Burket, PCC, FRLC, APSATS-c, ADOH, has been working with women since 2008 as they take steps toward healing and their pursuit of God. She has facilitated support groups specific to partners of sex addicts since 2013 both locally in Knoxville, TN and online.
Lyschel is the Lead Hope Caster and Founder of Hope Redefined. She desires to be a part of something so much bigger than herself as she continues to expand the reach of support for women who are facing similar things to her own recovery story. She and her husband, Garren, have five kids. They have been on the road of recovery since 2006.
Pam Blizzard @pamblizzard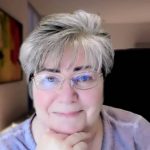 Pam Blizzard considers herself a, "betrayal trauma recovery sherpa" because she's been up and down the mountain several times, and knows where all the big boulders and crevices are. She provides coaching and recovery mentoring for betrayed wives through her site RecoveredPeace.com. She's studied and completed 4 day training in the Multidimensional Partner Trauma Model at Association of Partners of Sex Addicts Trauma Specialists (APSATS) She has a heart to walk with other women who have experienced intimate betrayal, who want to find peace again, and who want to see if their marriages can be safely salvaged. A lifelong learner, she loves learning about God's word, and is a graduate of the trauma-informed Door Of Hope Peer Facilitation training. She consumes any and all education on marriage recovery.
She's married to the love of her life for over 29 years, and have over 6 years of solid recovery, and proud mom to their college aged son. A native of Illinois, she now lives with her family in South Eastern Tennessee.